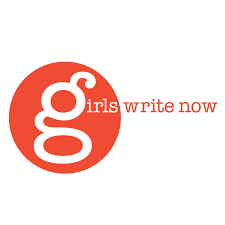 For more than two decades, the nationally award-winning nonprofit Girls Write Now has broken down the barriers of gender, race, age and poverty to elevate the voices of writers who are too often not heard — or worse, silenced.
Serving a culturally and educationally diverse community of girls and gender nonconforming youth (mentees), Girls Write Now mentors underserved young women to find their voices through the power of writing and community: 90% of color, 90% high need, 75% immigrant or first generation and 25% LGBTQ+/gender nonconforming.
Girls Write Now consistently demonstrates that their approach is effective in turning around the high rate of struggle often experienced by economically disadvantaged young women and gender-expansive youth.
For example, 100% of the high school seniors working with Girls Write Note go to college armed with multi-genre/multimedia portfolios and a strong sense of self. Mentees are published in outlets including The New York Times, Newsweek, BuzzFeed and the Girls Write Now award-winning anthologies. They perform at Lincoln Center and the United Nations, and earn hundreds of awards and scholarships.
Girls Write Now is seeing unprecedented growth and engagement as they mentor hundreds more underserved young women and gender-nonconforming youth with accessible, uninterrupted digital programming forged in an award-winning curriculum.
In response to COVID-19, Girls Write Now pivoted overnight, mobilizing stakeholders and maximizing resources to provide an expanded and enriched program that is meeting the highest demand seen in more than 20 years. As a result, their digital presence has never been more energized with a global reach that is growing exponentially.
You can become a part of this far-reaching impact. Become a mentee, mentor or join an open house at GirlsWriteNow.org. There is also an expansive list of life resources and events on their website, including mental health and wellness, food and internet accessibility, transportation, educational and financial assistance, and recreation.